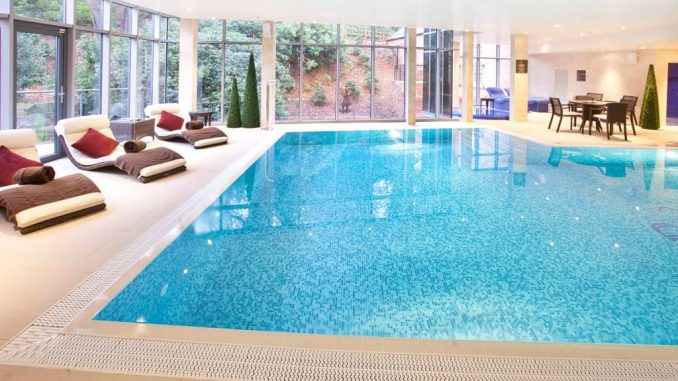 7 Luxury Experiences in Whitby You Must Try
Whitby may be a tranquil coastal town, but you shouldn't underestimate it. The little town offers a variety of things to do and see for all tastes and budget, and this includes a range of luxury experiences where you can truly indulge.
Here is a list of 7 luxury things to do and see in our lovely Yorkshire paradise.
Have you booked your accommodation yet?
If your looking for accommodation for your stay in Whitby then click on the button below to browse availability for your chosen dates.
Search Accommodation Availability
The Langley
A 5-star bed and breakfast, the Langley is located on Whitby's West cliff, offering splendid views over the town, the harbour and the sea. Located within easy reach of all Whitby has to offer, the Langley is a luxurious haven housed in a refurbished Victorian building where you can enjoy a relaxing stay in town.
Check out the best of the 4 and 5 star accommodation in Whitby.
The property features a collection of rooms decorated with attention and taste, all equipped with en-suite facilities and luxury toiletries. Want to make your stay even more memorable and romantic? Opt for a four poster rooms where you will wake up feeling like royalty.
Royal Crescent, Whitby YO21 3EJ. Phone: 01947 604250
The Spa at Raithwaite Estate
Take the opportunity to visit the Raithwaite Estate, located a little bit outside Whitby, near the village of Sandsend. Part of an extensive property comprising of two hotels, several cottages, the Raithwaite Spa is a sanctuary where you will get to enjoy rejuvenating treatments and therapies.
Stay in style in one of these Whitby holiday cottages with hot tubs.
Featuring four treatment rooms, a relaxation room, as well as a heated pool and jacuzzi, the spa also includes a small gym, a sauna and a steam room. Open to both guests and non-residents, the spa is the perfect place to relax and let yourself be pampered and beautified. Several packages and offers are available, with access to the gym as well. A real treat for the body, the mind and the soul.
Sandsend Road, Whitby YO21 3ST. Phone: 01947 661661
The Star Inn The Harbour
While Whitby is an excellent place to enjoy some tasty fish and chips, the seaside town also boasts a few culinary gems worth a try. Case in point, the Star Inn The Harbour. Managed by none other than Michelin-starred chef Andrew Pern, this impressive harbour-view restaurant is the perfect spot to savour some refined fish and meat dishes.
Try one of the Top 20 Restaurants in Whitby.
With a focus on local seasonal produce, the Star Inn The Harbour takes the customers on a tasty journey where all your senses are solicitated. We highly recommend you try the à la carte menu, which features star dishes such as the pan-fried sea bass fillet or the scrumptious roast rump of Yorkshire lamb, with its glazed beetroot and hotpot vegetables and a mouthwatering Blue Cheese dauphinoise. Make sure to leave some room for dessert!
Langborne Rd, Whitby YO21 1YN. Phone: 01947 821900
Whitby Golf Club
Feel like indulging in your favorite sports when visiting Whitby? You will be happy to know that Whitby also has a golf club. Located along the coastline between Whitby and Sandsend, the 18-hole Whitby Golf course enjoys an impressive position on the edge of the cliffs.
Top 31 things to do in Whitby.
Established in 1892, the club is perfect for golfers of all levels. Neither too long or too difficult, the course still requires golfers to be quite accurate, especially in condition of strong wind. Many believe that the most striking feature of the course is the Upgang Ravine, which needs to be driven when playing the 6th and 18th holes.
Should you feel skimpish, the club's restaurant is catered by none other than the Raithwaithe Estate, which means you should expect a feast.
Low Straggleton, Sandsend Road, Whitby, YO21 3SR. Phone: 01947 600660
Mademoiselles
Another excellent address in Whitby for a memorable dining experience is Mademoiselles. This highly-acclaimed French-style cafe bistro a bit off the beaten track is ideal for a change of scenery. Housed in a stunning Georgian building, this family-run business excels at concocting fabulous French cuisine.
With a relaxed ambience, Mademoiselles has seduced happy customers with its wide range of dishes, such as fresh salads, fish and meat dishes, brunch and breakfast options as well as its fondue evenings. But if you cringed at French cuisine, rest assured Mademoiselles is also a great place for afternoon tea. Don't believe, see it for yourself.
1 Skinner St, Whitby YO21 3AH. Phone: 01947 602970
Luxury Tea in W Hamond Tea Rooms
Speaking of tea, this next address is definitely an ideal spot for our favorite time of the day. Located on Church Lane, right on top of the historic jewellery store where you can sample exquisite jewellery with the infamous local stone, W Hamond Tea Rooms is another Whitby's hidden gems.
Here you can enjoy delicious lunches, yummy afternoon teas with a wide array of homemade cakes. Rumors has it that a few Hollywood celebrities have been spotted here so why not follow suit and indulge in a mouthwatering journey right in the center of town?
112 Church Ln, Whitby YO22 4DE. Phone: 01947 825668
Justin Chocolatier
Finally, we couldn't help ending this list of indulging with one of the most decadent things we could think of, chocolate. It is therefore only natural we thought of Justin Chocolatier, located on Church street.
While Whitby may have a small selection of sweet shops, this historic chocolate paradise may be considered one of the best of the region. Here you will find a wide array of sweets, including tasty chocolate, truffles and fudge (the brandy and cherry flavour is particularly delicious), all made on the premises.
Around for 40 years, Justin Chocolatier is certainly a place where you will enter new realms of happiness.
129 Church St, Whitby YO22 4DG. Phone: 01947 820653
Have you booked your accommodation yet?
If your looking for accommodation for your stay in Whitby then click on the button below to browse availability for your chosen dates.
Search Accommodation Availability
Loving these luxury experiences? Pin them!