Fun for the whole family on the North York Moors Railway at Christmas time – Santa has been invited to Grosmont Station this December.
North York Moors Railway (NYMR) has invited Santa to Grosmont Station in December.
He will be there on each weekend in the month, starting on the 30 November, with the final weekend before Christmas, the 21st and 22nd for three departures per day, the first being at 10.25 am. It is a great way to get all the family into the Christmas spirit.
Free Whitby Mini Guide
"Get the best from your stay in Whitby"
We have compiled everything you need to know about Whitby into a
free mini-guide!
Download Now
Santa will board the Santa Special with his helpers for the journey that will last 85 minutes. All the children on board will be invited to Santa's Grotto during the journey to tell him what they want for Christmas.
Santa will want to know that every child has been good this year of course. There will be a present for every single child on board, as well as an activity bag.
The present will reflect the age of the boy or girl so we need to get some details from you so we can choose something appropriate. It is an early Christmas present so you should put it under the Christmas tree when you get home.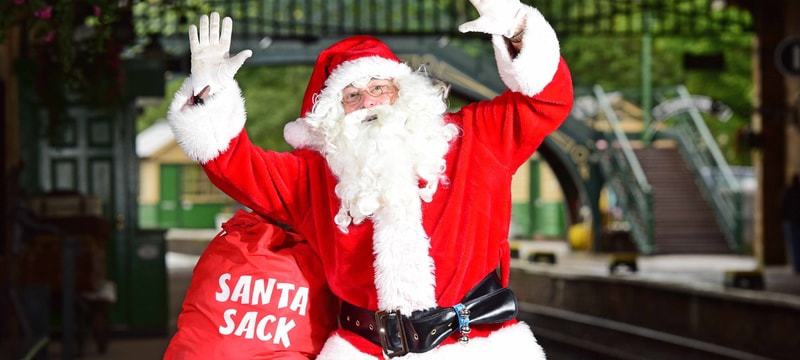 Every child gets some juice, a piece of fruit while every passenger also gets a mince pie and a hot drink. Mams and dads will get a little alcohol as well. The idea is that everyone in the family will have some fun.
The cost for both adults and children is £22 which includes the activity bag and the present for children. If you want to book a large group there is a discount to £20 if the group is 20 or more.
Get together with your friends and their families for a magical day out and enjoy the excitement and the smiling faces of all the kids on any weekend in the month of December.
Book your tickets at http://www.nymr.co.uk