Join Santa for a fun filled festive journey on board the Santa Express!
North York Moors Railway (NYMR) is bringing Santa to you in December. There will be weekend services starting on the first weekend of December, the 1st and 2nd and on the following three weekends with the final one the 22nd and 23rd.
Santa will be on the Santa Express with his band of helpers for a magical adventure for a festive treat.
Free Whitby Mini Guide
"Get the best from your stay in Whitby"
We have compiled everything you need to know about Whitby into a
free mini-guide!
Download Now
The Santa Express will leave Pickering Station with four departures during the day, the first starting at 9.35am and everyone will meet Santa who will come to your seat during the 75-minute journey. His helpers will be moving up and down the train with Christmas stories to entertain everyone.
It is important for you kids to behave well and not get on the naughty list. Tell Santa what you want for Christmas morning, and see what happens when you wake up that day.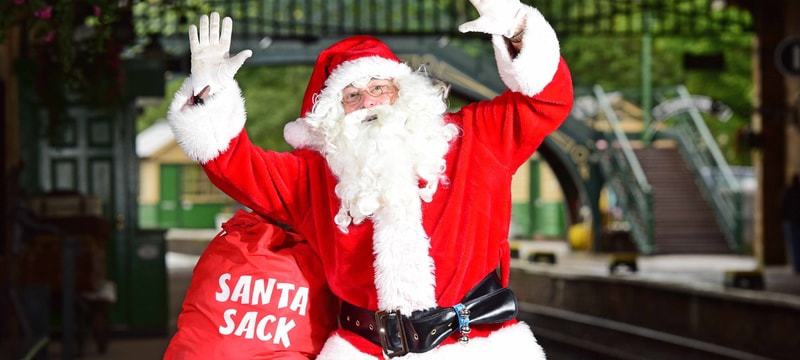 As hosts we at NYMR want to know the age of the children on board so that we can give every child a present that is appropriate to his or her age.
There will be a Christmas activity bag as well as a mince pie and hot drink. Adults will get an alcoholic tipple as well with juice and a piece of fruit for the kids.
Everyone will meet the baby reindeers and cameras will be ready for a photo opportunity. The cost for both adults and children is £22 which includes the activity bag and the present for children. If you want to book a large group there is a discount to £20 if the group is 20 or more.
Get together with your friends and their families for a magical day out and enjoy the excitement and the smiling faces of all the kids on any weekend in the month of December.
Book your tickets at http://www.nymr.co.uk