There's so much to see and do in North Yorkshire even in the colder months, here's our Top 5 Winter Experiences in North York Moors
The arrival of winter means you are likely to see your breath as you exhale on a cold winter's morning. The water vapour in your breath condenses into droplets of water; even ice in extreme conditions.
If you are up on the Moors, the temperature can be a degree or two lower than at sea level. Crisp mornings are delightful as long as you are wrapped up well with coat, scarf and comfortable footwear.
Free Whitby Mini Guide
"Get the best from your stay in Whitby"
We have compiled everything you need to know about Whitby into a
free mini-guide!
Download Now
Snow is common on the Moors although it is not guaranteed to last too long. You may select a walk that has a reward at the end; a pint at the local sitting around a warm inviting fire.
Just because it is winter, it does not mean that everything shuts down. Many of the region's attractions revise their opening hours but you can expect museums to welcome you, an attraction especially on a rainy day.
Visit Castle Howard, Rievaulx Abbey, Helmsley Castle or Whitby Abbey; there is plenty of choice.
As winter heads towards spring, there is an increasing number of things to do and places to go. The National Centre for Birds of Prey opens in early February and with half-term looming other places soon follow.
You will able to take the family to Ryedale Folk Museum and Captain Cook Memorial Museum as examples. The North Yorkshire Moors Railway (NYMR) runs some services at half-term for the week and then opens fully for the year in March.
If you are planning a winter's day out in North Yorkshire, here are a few ideas:
A Fire at the End of a Walk or Ride
There are winter days when you look outside and think '' No, I won't bother!'' Whether it is strong winds, rain or even snow, you may decide to stay at home rather than face poor weather conditions if you don't have to do so.
There is always another day, and it would be wrong to exaggerate the number of days in the weeks of winter when it is not worth going out of the front door.
Prevailing winds tend to be from the west so in the North of England, there is far more rain in the west. By the time the winds reach the East Coast, the rains can be almost exhausted.
The North York Moors is one of Britain's driest National Parks. With an average of more than four days a week completely dry throughout the winter, walking parts of the Cleveland Way National Trail is a joy.
There are plenty of trails that you can follow such as one over Levisham Moor, the Hole of Horcum included, and through the woods close to Levisham and Lockton. You deserve a drink after that.
Similarly, bikers have trails that are open unless there is significant snow around. In winter, the quiet country lanes provide another alternative for some exercise. The old railway track between Whitby and Scarborough is just one all-weather track to ride or walk.
The North York Moors Coast is a year-round destination. In winter time, the breeze may be cool at best but there is nothing wrong in wrapping up and walking along the beach.
The sea may look wild but no matter. Explore the pools and of course drop into the small villages where fishing was the main activity years ago.
They all retain a certain charm and you can see them without the summer crowds. They all have a welcoming pub and a nice fire when it is necessary.
The Stars at Night
The Stargazing and Dark Skies Festival is held between 15th February and 3rd March next year. The days are short at this time of year; it gets dark not much after 4pm and nighttime prevails for many hours.
It is a great time to observe the skies and on clear nights, the many stars. In North Yorkshire, the low pollution levels put the emphasis on the stars in the sky and nothing else.
Dalby Forest is a popular place for those that want to see the stars. The highlight in this Dark Sky Discovery Site on the North York Moors is seeing the Milky Way at its best.
The Scarborough and Ryedale Astronomical Society goes to Dalby Forest for stargazing events on the first Fridays of February and March between 8 and 9.30pm.
The Yorkshire Dales National Park itself has a Dark Skies Festival at February half-term with something for everyone. As well as stargazing, you can enjoy games and other activities.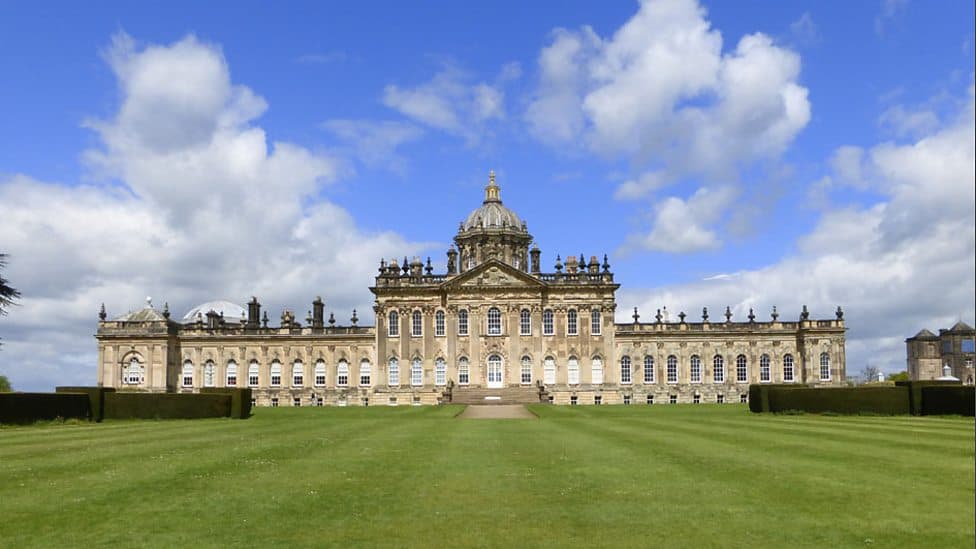 Castle Howard
Other than on Christmas Day, Castle Howard is open to all. You go up the tree-lined drive, suitably decorated at Christmas time, and once inside, the atmosphere created by candles, firelight and decorations is breathtaking.
Enjoy the Christmas Market with present ideas and festive food as well as meeting Santa Claus. Live music adds to the experience.
North Yorkshire Moors Railway in the Winter
Special Christmas train journeys are available on the weekends in December heading up to Christmas. Santa and his helpers are on board the Santa Express with presents for the children, and even a tipple for mum and dad.
Once the schools break up for Christmas there is a holiday timetable that you should check for the NYMR Winter Excursions. Don't miss the Halloween Train during half term!
Pamper Yourself and Relax
You may want a change from your normal routine and what better way to do this than to book a break with a little luxury. Why not pamper yourself in one of the retreats located in the North York Moors?
If you want to enjoy a walk on the Moors and return to warm surroundings for some rejuvenation, there is plenty of choice.
The Verbena Spa in the Feversham Arms Hotel in Helmsley has made its name as a Top 5 Spa listing in the Tatler. You will find outdoor hot tubs as well as a heated pool.
Luxury spa treatments can be booked at Guisborough Hall and The Hotel at Raithwaite. The Amber Rooms at The Spa Hotel in Saltburn is another idea to consider while the 'Pamper Break' package at The Pheasant Hotel in Harome includes a candle-lit swim, champagne as well as therapy treatments.
The Orange Tree in Rosedale Abbey promotes simple relaxation with Indian head massages, yoga and spa treatments. You can walk on the Moors, enjoy the open fire and the covered outdoor hot tubs.
Check with the Little Yoga Company and their yoga retreats and Raw Horizons with their Women only wellness deals.
A Forest Holiday treehouse in Keldy Forest or a log cabin at Cropton is a great alternative; spas in the cabins and outdoor hot tubs while listening to the sounds of the forest.