Life can be exhausting, so getting away from it all for a couple of days is always welcome.
But with so much choice out there when searching for weekend breaks for adults, how do you decide where you should go with your loved one?
Well, we have tried to narrow down the options by picking out some of the best of the bunch from the North Yorkshire area and the rest of the UK.
Book Your Whitby Accommodation Online
You can save time and money by using our online booking engine.
Check out some of our recommendations here – at the very least they should inspire you!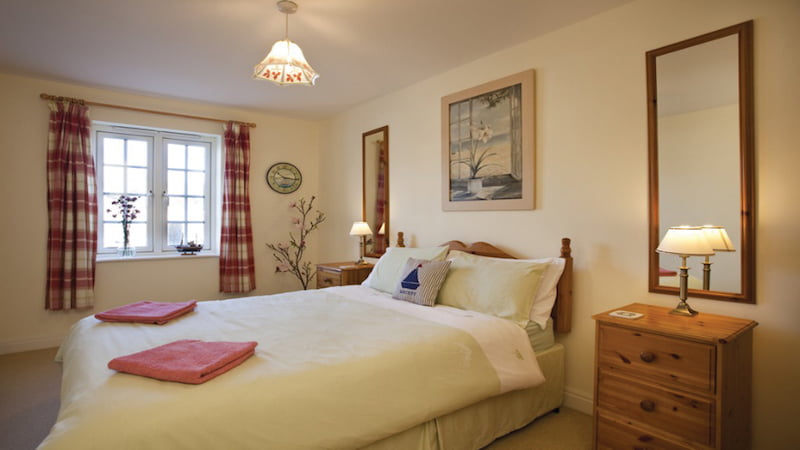 Seal View River Esk Apartments
Let's start in Whitby, one of England's real gems when it comes to weekend breaks for adults.
Seal View River Esk Apartments is one of the very best places to stay in this part of the world, with the accommodation boasting amazing views of both the harbour and Whitby Abbey.
One of the best things about staying at Seal View River Esk Apartments is there is a designated parking spot right outside the door, which is extremely rare for somewhere so central in Whitby.
If you are planning to go to events such as Whitby Folk Week, Whitby Goth Weekends and Whitby Northern Soul Weekend, this could be the perfect place to stay with your partner.
Unfortunately, the accommodation does not allow dogs to visit, but there is an external ramp from the car park for visitors with mobility issues, while doorways here are wide as well.
Phone: +44 1947 811 264
Information: Click here to learn more
Address: Hunton Court, 16 Whitehall Landing, Whitby, YO22 4FF
Bumblewick Cottages
Another great choice for weekend breaks for adults near Robin Hood's Bay and Whitby is Bumblewick Cottages, with three options to choose from.
Wren Cottage is the first of them and this gorgeous accommodation can be found in the valley hamlet of Iburndale, just a few miles inland from Whitby. While the cottage is no-smoking, up to two dogs can be taken by visitors and beds will be made for you.
The second option is Blackbird Cottage, which is not too far away from Wren, and boasts features such as a stunning open staircase leading up to the cosy double bedroom.
Last but by certainly not least is Chapel Cottage, based in a building that dates back to the 18th century. Chapel Cottage is just a few doors down from the local pub in Fylingthorpe, while the top of Robin Hood's Bay can be reached in just a 10-minute walk. Chapel Cottage comes with a cast iron gas stove and the accommodation has a super king-size bed in the main bedroom.
Phone: +44 1924 824428
Information: Click here to learn more
Address: 5 Mill Ln, Iburndale, Sleights, Whitby, YO22 5DU
Chainbridge Riverside Retreats
Just down the road is Chainbridge Riverside Retreats, based on the banks of the Esk.
Chainbridge Riverside Retreats boasts seven cottages on a quiet and peaceful site only a couple of miles away from the heart of Whitby.
Keen fishermen will particularly enjoy weekend breaks for adults at Chainbridge Riverside Retreats as the accommodation has both salmon and sea trout fishing on the site.
The Boat Loft might just be our favourite of the seven cottages. It is the newest of the accommodation options at the site and it comes with exclusive use of a hot tub that is right on the riverside. Great views can be enjoyed from the Boat Loft and if the weather is bad you can always stay in and make the most of the 42-inch Freesat HD TV and Blu-Ray DVD/CD player.
Ruswarp Riverside Cafe is open from April through to November and it is licensed too, so you can just pop by if you want to share a bottle of wine with your partner during your break.
Phone: +44 1924 824428
Information: Click here to learn more
Address: 5 Mill Ln, Iburndale, Sleights, Whitby, YO22 5DU
Boston Flour Mill
One of the most unusual weekend breaks for adults in England can be found at Boston Flour Mill, which is in a canalside location within walking distance of Boston town centre.
A superb apartment located in a working flour mill, this accommodation is the perfect base for those who want to explore the local towns of Louth and Horncastle, with the Lincolnshire Wolds and Grimsthorpe and Tattershall castles also nearby.
The apartment itself is beautifully finished with top-class features such as a roll-top bath and you do not need to worry about the noise of the mill as most guests will only detect a small rumble.
Phone: +44 1237 459888
Information: Click here to learn more
Address: 16 Willoughby Rd, Boston, PE21 9EG
Sound of Harris
Head to this amazing accommodation on the Isle of Harris for unforgettable weekend breaks for adults, with unparalleled sea views from a clifftop location.
With a classic mid-century British interior design, this is a stunning place to while away a couple of days with a loved one.
Known as the Big House, the loft-style space offers views towards Ensay, Killegray and Pabbay while there is a Japanese style soaking tub to enjoy with your partner.
The Other House is the alternative accommodation on the island run by the same people, with views to the islets of Gilsay, Lingay and Groay offered to visitors.
Phone: +44 1859 520208
Information: Click here to learn more
Address: 8a, Borrisdale, Isle of Harris, HS5 3UE
Hide at St Donats
Prefer weekend breaks for adults in Wales to islands off the coast of Scotland? Then Hide at St Donats might just be the perfect accommodation for you.
In wild countryside close to the Welsh coast, Hide at St Donats has a trio of snug cabans as well as Walden Lodge, which is arguably the pick of the bunch.
Walden Lodge takes inspiration from the American transcendental movement with a large walk-in shower among the facilities that can be enjoyed by visitors.
Those who stay at Walden Lodge can take in views all the way to the Quantock Hills across the channel, with prices starting from £140 per night.
On the same site in Tresilian Wood is the Bugail Hut, which can be found sat beneath a tulip tree. The Bugail Hut has a little kitchen annexe and a terrace with views over the meadow.
Phone: +44 1446 794362
Information: Click here to learn more
Address: Tresilian Wood, Dimlands Road, St Donats, Llantwit Major, CF61 1ZB
The Enchanted Faraway Tree
Our last recommendation in this list of some of the best weekend breaks for adults in the UK is the Enchanted Faraway Tree, which is a unique place to stay near the Blean Woodlands.
Seeking a digital detox or just somewhere calm to switch off from the outside world with a loved one? Well, this is definitely something that might be right up your street.
There is no TV and no WiFi either, so even if you wanted to check in with your work emails you would not be able to do so!
The Enchanted Faraway Tree is a one-of-a-kind treehouse pod, so you can fall asleep under the stars thanks to the glass-domed ceiling.
Enjoy the wood-fired hot tub and twin open-air shower, as well as make the most of the BBQ for dining alfresco during your weekend away in Kent.
Not that you are likely to want to leave the Enchanted Faraway Tree, but Blean's historic woodlands are perfect for exploring and the cathedral city of Canterbury is not far away either.
Phone: +44 7739 850975
Information: Click here to learn more
Address: 8 Honey Hill, Blean, Canterbury, CT2 9JP