Known as Eboracum to the Romans, Eoforwick to the Saxons, and Jorvik to the Vikings, York has to be one of the most splendid and interesting cities within the UK.
Every aspect of its modern life is intrinsically linked with its fascinating and plenteous past, making it the perfect place to explore.
Things to see and do in York
The city of York, as we now know it, was built by the Romans on the junction of the River Ouse and Foss within the Vale of York. It lies upon a flat area of fertile arable land chosen for its ease of defence due to its marshy surroundings. It also borders upon the glorious Pennines, North York Moors, Yorkshire Wolds, and all the delights that they have to offer.
Whilst being on flat land may have been an advantage to York in its early years, it has now become something of a problem. The city, you see, is prone to flooding from the River Ouse. An extensive network of flood defences and walls along the river have been constructed to try and combat this, but these have not altogether solved the problem. For those interested in flood defences, however, York could prove to be interesting, as you can admire their liftable flood barrier which can be viewed across the River Foss.
Despite suffering from some weather issues, York has a lovely temperate climate that could prove to be ideal for those wishing to visit, sightsee, and holiday there. It is more often than not warmer than the rest of the Yorkshire and Humberside region due to its location.
Ah, To Build, To Build! That Is The Noblest Of All The Arts – Henry Wadsworth Longfellow
There can be no denying that York is absolute proof that the above is true! From the grand to the unimposing, and beautiful to the functional, York has buildings that will amaze and please even the pickiest of eyes. Every street, lane, and road is full of architectural wonder for everyone to enjoy.
Of course, the most well known of York's amazing architectural wonders has to be the Minster; a large and gothic cathedral that dominates the city. However, there are many others, some far less imposing, that deserve a mention as well. The city, for example, is full of snickelways, narrow pedestrian routes, that all lead to the formerly busy market with ramshackle and ancient buildings at their side.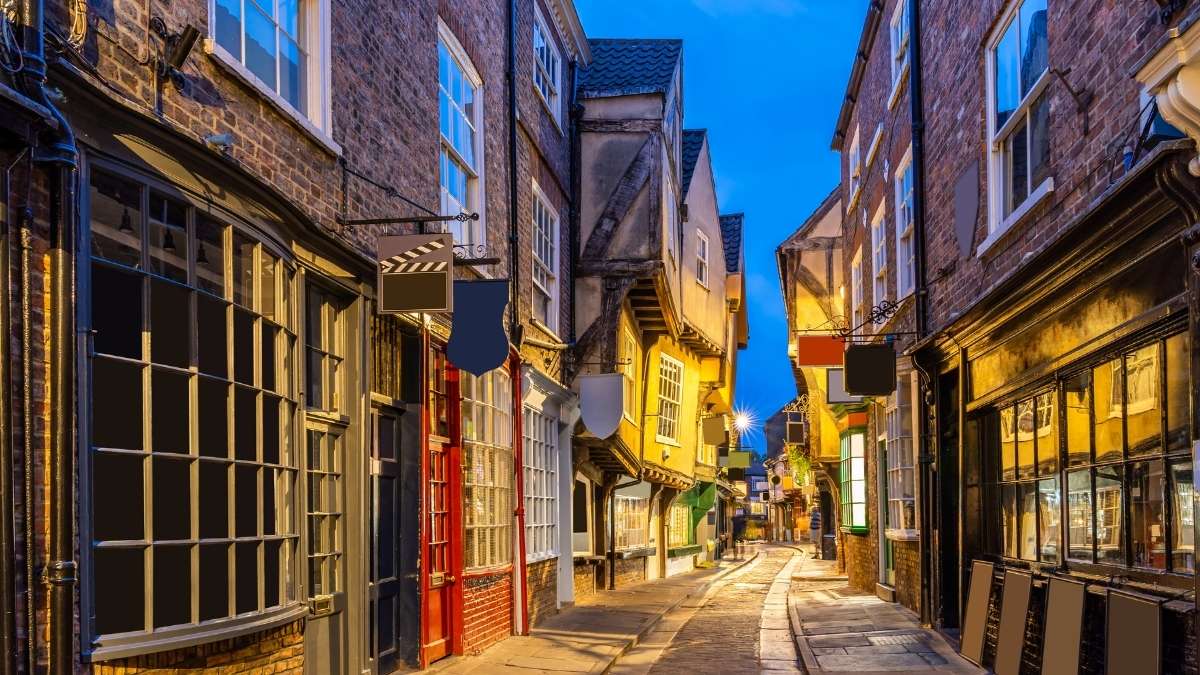 The Shambles, perhaps York's most famous street, although Whip Me Whop Ma Gate may come a close second, is an ever-popular feature of York. This is not only for the fabulous boutiques, shops, and tea rooms that line it but also for the buildings themselves. Many of these were once the cities butchers shops and hooks where carcasses were hung, and shelves on which meat was displayed can be seen there still.
Interestingly, The Shambles is also home to the shrine of Margaret Clitherow, an English Saint and martyr who was pressed to death for denying charges made against her. She had been thought to have hidden Catholic priests during a time in which it was a crime to do so, and was put to death for her troubles. She was canonised in 1970 by Pope John Paul VI and is now commonly referred to as 'the pearl of York'.
Around the city centre also stands York Castle and its complex of buildings ranging from the medieval Clifford's Tower to the 20th century York Castle Museum which in its former life housed a prison. There is also the walls that form the most complete historic defences in England and can be walked by those wishing to do so. These walls enclose an area of 263 acres of the city of York itself and measure a walk of 2.5 miles.
Within, or just outside, these walls there are also many other historic buildings which can be visited as attractions as well as for the architecture itself. These include The Yorkshire Museum, Jorvik Viking Centre, York Art Gallery, Richard III Experience, Merchant Adventurers Hall, Barley Hall, Fairfax House, York Cold War Bunker, and the National Railway Museum.
A brief history of York
Though historical evidence points to there being settlements around York as far back as the Mesolithic period, the city as we know it today began with the Romans in 71AD. This was when five thousand men from the 9th legion marched from Lincoln to set up camp and conquer York. Not only can the Romans be credited with creating York, but they also lived in and ruled the city for the next three centuries.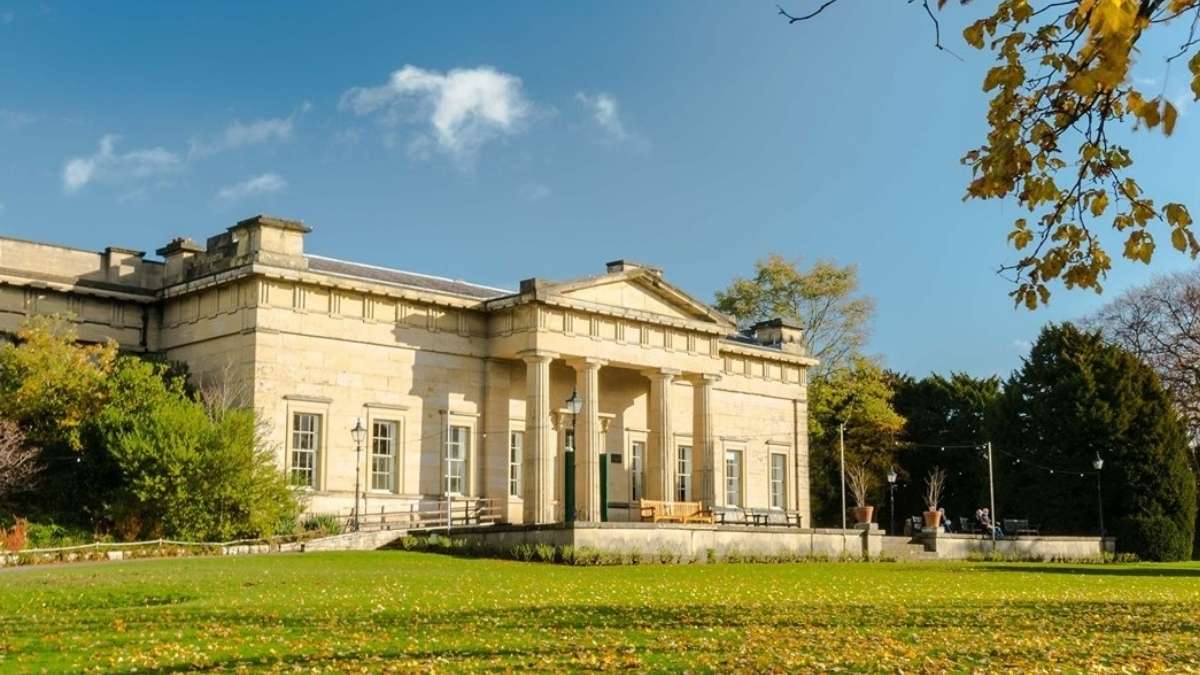 Surprisingly, for a civilisation that spent so long in York, only 2% of any Roman remains have been discovered meaning that much of their time there remains a mystery. Their legacy, however, lives on in the city they named Eboracum in the form of a Roman festival. You can also see, and we recommend seeing the longest stretch of surviving Roman fortress in York Museums gardens, and the remains of the Roman baths in York's Roman Bathhouse.
In 866AD, York has its next historical invasion of importance, but this time it came in the form of the Vikings. This wasn't, however, as many would have us believe a bloody and violent invasion, but rather a civilised and peaceful one. Vikings went on to farm the land and become great craftsmen, traders, artists, engineers, and shipbuilders culminating in a city which over a hundred years greatly prospered.
Ultimately, however, it would be the medieval period of the 5th to 15th century that would create the York we know and love today. It was, for example, during this time that many of the city's landmark buildings were erected, and already standing architecture was reconstructed and re-enforced. It was also during this period that York grew in prosperity due to trade and commerce. This is reflected in the imposing appearances of buildings such as the Merchant Adventurers Hall and Guildhall.
During this period York would become known as 'the capital of the North' and England's second most important city. It is, therefore, less than surprising that in times of trouble England's monarchy, specifically Edward IV, chose to retreat there for protection during times of trouble. York's fortunes can also, incidentally, be linked with its ties to the monarchy as they rose and fell in times of being in and out of favour.
Shopping in York
Shopping in York is an infinite joy with all its one-off boutique style venues for those looking for something a little different. This is especially true at times such as Christmas when the most marvellous and festive market descends upon the square. From unusual gifts to the festive fayre, and marvellous street food offerings, the York Christmas market really has it all, and I would challenge anyone that they will not come away empty-handed!
Where to eat & drink
Dining out in York is a real delight, with many styles being on offer. From old haunted inns that serve pub food, such as the 500-year-old Golden Fleece, to luxurious hotels and a good number of York restaurants, there is definitely something for every taste. The cuisine on offer is eclectic with Thai, British, Italian, Indian, and Chinese as, well as street food all being situated within the city walls.
Buongiorno
The food at Buongiorno is fantastic, the ambience homely and relaxed and the friendly staff really transported us back to the little trattorias in Italy. There plenty of delicious wine and drinks to choose from and you also received a complimentary serving of Limoncello with your bill.
Dough Eyed Pizza
Dough Eyed Pizza follows the same principles with their booze and coffee as they do with their pizza. Quality ingredients. It's as simple as that. When a dish or a drink only has a few ingredients, they all have to be great. Super friendly staff, relaxed environment and most importantly extremely tasty pizza at an incredible value. We can definitely recommend the fennel, sausage, garlic and broccoli pizza.
Bamboo Thai
Bamboo Thai offers authentic Thai cuisine prepared from fresh ingredients for you to enjoy at home or in their restaurant. A wide range of tasty Thai dishes; Appetizers, soups, curries, noodle and rice boxes, stir-fried, Thai salads and some kid's dishes. Most dishes are offered with a choice of meats, king prawn or a vegetarian option. Some only lightly spiced with others more so. They have an Authentic Thai beach style bar offering Thai Beers and spirits as well as a large wine list.
Where to stay in York
Georgian House & Mews
Set in a stunning farmhouse from 1640, Georgian House & Mews is located in the heart of York, on the city walls. You can't beat this location.
The guest house is a 12-minute walk from York Railway station, less than 2 miles from the University of York and a 9-minute walk from The Shambles. Leeds Bradford Airport is 28 miles away. York Minster is a mere 5-minute walk away. A perfect place to stay and enjoy wonderful York.
Check availability & book online
Vikings Accommodation
1.3 miles from York Minster, Vikings Accommodation is situated in York and features free WiFi and express check-in and check-out. The property is located 0.9 miles from Bettys Cafe Tea Rooms, 1.4 miles from Grand Opera House and 1.5 miles from National Railway Museum. The property is set 1.6 miles from Cliffords Tower and 1.9 miles from York Barbican. On-street parking is available to guests, and the many shops and attractions of York are within walking distance.
Check availability & book online
Minster Walk Guesthouse
Situated just 350 yards from York Minster, Minster Walk Guest House is a charming 300-year old coaching inn with free WiFi. The individually designed rooms have flat-screen TVs, Egyptian cotton bed linen, and tea and coffee making facilities. Some rooms have views of York Minster. Each offers en-suite facilities with luxury toiletries.
Complimentary homemade cakes and drinks are available to guests in the lounge. Cooked breakfasts are available for a surcharge. Whilst enjoying a quiet position, the privately owned property looks onto the city walls and is just 5 minutes' stroll from the Shambles. York Railway Station can be reached within a 10-minute walk.
Check availability & book online
As a final thought it should be noted that if you plan on visiting York because 'excluding Sundays, it is perfectly legal to shoot a Scotsman with a bow and arrow' you may want to think twice! This archaic law was repealed alongside 816 other acts in 2012 and is now no longer acceptable.
Related content