Keep this one on the down-low! There's a beautiful park in Whitby named Pannett Park. It is a place of peace and tranquillity and not as busy as the other iconic spots in Whitby. Here is all you need to know about Pannett Park.
Pannett Park is well maintained and features stunning views over the town. The whole park offers enormous family appeal. Here is all you need to know about Pannett Park in Whitby.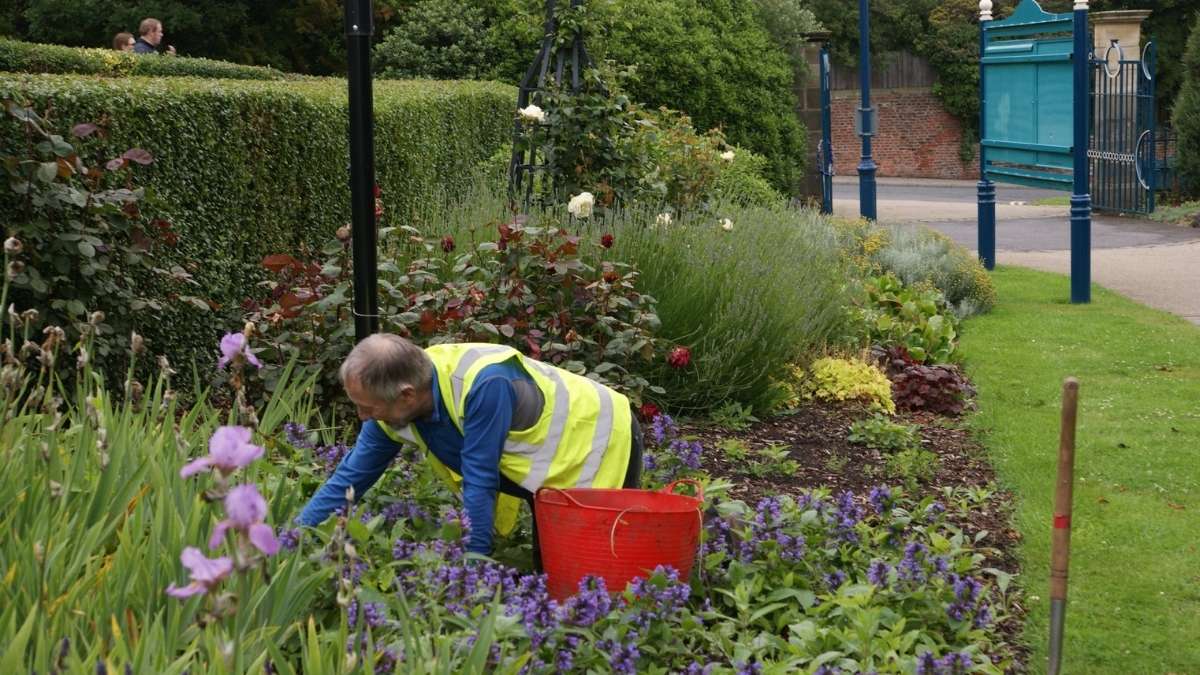 Free Whitby Mini Guide
"Get the best from your stay in Whitby"
We have compiled everything you need to know about Whitby into a
free mini-guide!
Download Now
A Brief History of Pannett Park
Robert Elliott Pannett purchased the land that became Pannett Park in 1902. The park was used for orchards, nurseries and market gardens as Robert spent years encouraging Whitby Urban District Council to make it into a park. He believed that it would be a great asset for local people and visitors. He wanted a place in the town where you could escape the wind and enjoy nature. The council would not finance the idea until Mr Pannett died. He set up a Trust to create the park and an art gallery to house his art and other collections.
The park was designed by a firm of landscape designers and nurserymen from Darlington working by direction from Mr Walter Brydon, and the art gallery by Hays and Gray, architects from Co. Durham.
The latter designed Whitby Museum too, which was later built behind the gallery by the Whitby Literary and Philosophical Society, who wanted to move from their premises on the harbourside.
The art gallery foundation stone was laid in 1927, and much of the park was opened the following year. Once the Museum was finished, the Trust was wound up. The Friends of Pannett Park was formed in 2005 and restored the park to what we see today.
Why visit Pannett Park
Pannett Park is in an ideal location in the centre of Whitby. There are so many things to enjoy at this park. Whether you fancy a simple stroll, feeding cheeky squirrels, visiting Whitby Museum or just relaxing with a picnic.
Lily Pond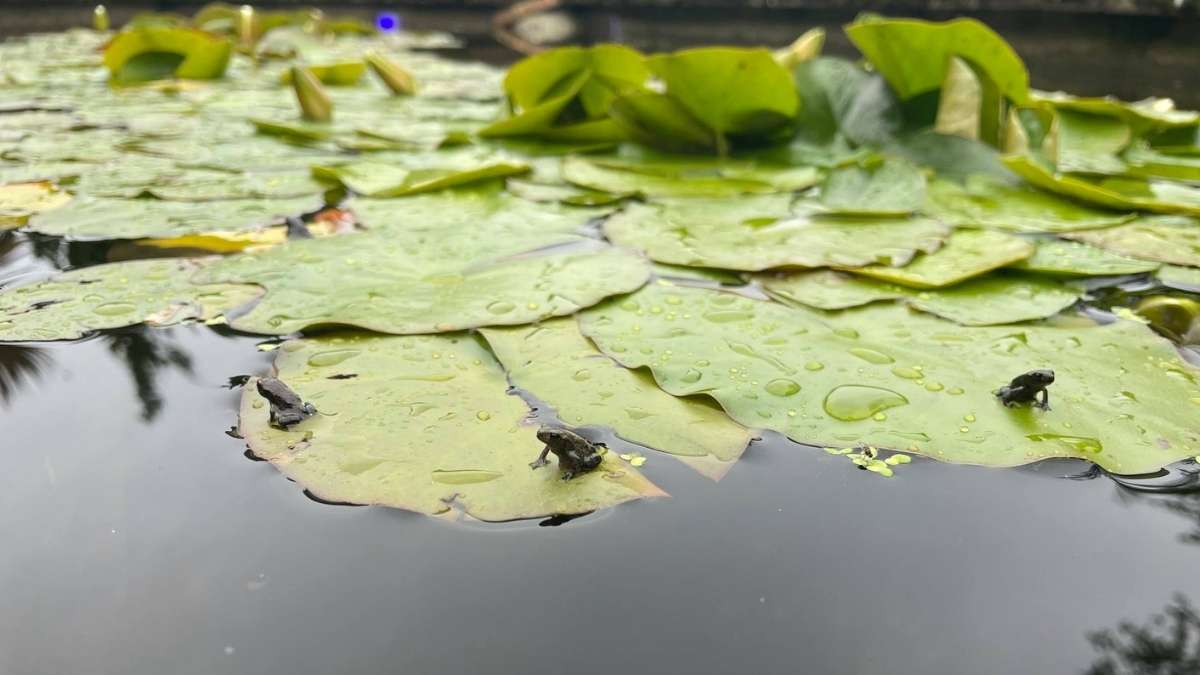 There is a pretty lily pond which the people of Whitby once voted for as the most favoured feature for restoration. The lily pond and its original shelter were commissioned by the widow and daughters of Captain Thomas Kirby in his memory. This shelter was demolished in 1996 as it became unable to repair. The new structure features open rear and side panels to ensure views through the shelter and for security. There is now a fountain, rockeries and seating, just a perfect spot to sit and read in peace.
Children's play area
There is a children's play area to tire out the kids, which has been designed with Whitby's maritime heritage in mind. It follows designs by local children and is suitable for children of all ages.
Commemorative Garden
This memorial garden is a place to sit and reflect. The garden boasts gorgeous views through the oak arches of Whitby Abbey in the distance. 'We Will Remember Them' is inscribed on the sandstone walling here.
Jurassic Garden
The Jurassic garden in Pannett Park is perfect for exploring with children. It is a selected area that depicts the Jurrasic coastal aspect of Whitby and links with the fossil collections in the Whitby Museum. The surrounding plants, such as monkey puzzle trees, are also from the Jurrasic period. On the footpath, you will find fossils, too and watch out for the replica of a Gharial crocodile. A sweet nod to the earliest example of a complete marine crocodile, found in 1824 at Saltwick near Whitby. You can find a leaflet in the museum that links the garden with exhibits in the museum.
History of the Floral Clock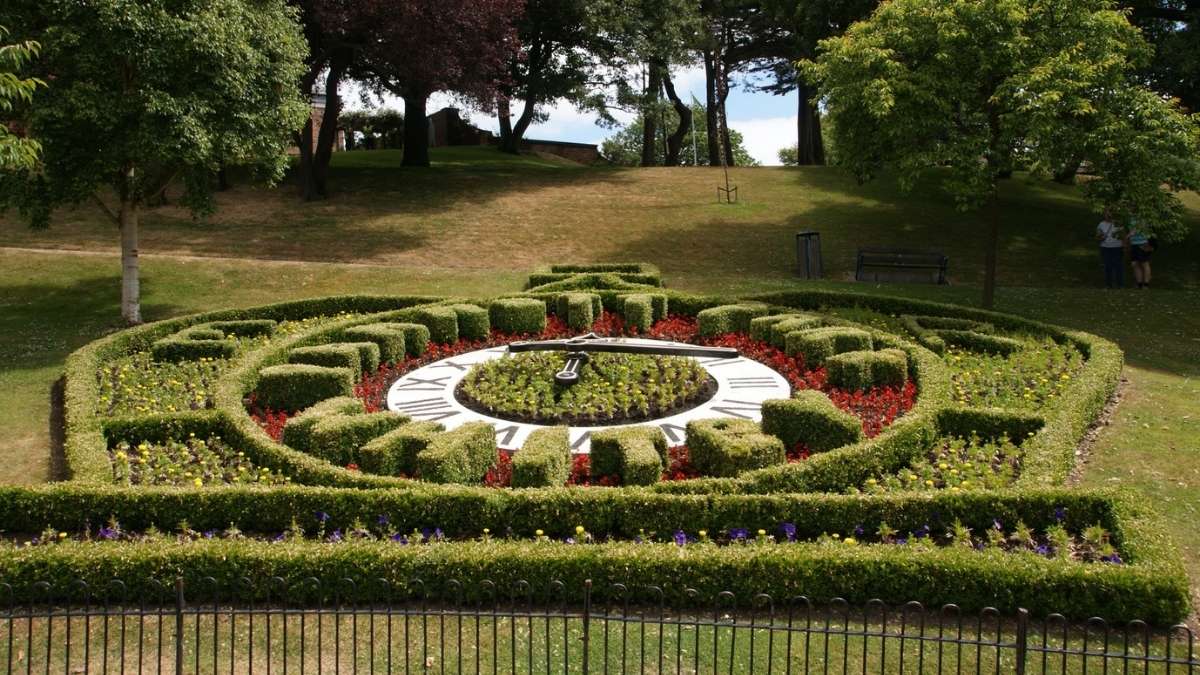 The Floral Clock was initially installed in 1953 to commemorate the coronation of Queen Elizabeth II and became a permanent feature at the park. For many years it was loved, changed themes and featured different logos. However, by 1979 the clock had fallen into disrepair until 2006, the Friends of Pannett Park secured grants and sponsorship to reinstate the clock, create the Whitby Time Line, and carry out landscaping improvements to the surrounds.
Gardening for Wildlife
The park plants and maintain the area to enhance the environment and protect wildlife which thrives on healthy plants. The plants are chosen carefully to ensure that they thrive in the conditions creating a beneficial habitat for wildlife. Ancient woodland areas, open parkland, hedges, and wildflower embankments provide exceptional conditions for wildlife to thrive: they have food, shelter from the weather and predators, and nesting sites. As a result, you can spot all kinds of wildlife in Pannett park, from foxes, badgers and squirrels to butterflies, bees and birds. You can find more information about planting for wildlife here. You can find further information about Pannett Park here.
Events
Pannett Park holds all kinds of events such as Picnics in the Park, you can find them all and up-to-date information on the events section of their website.
Whitby Museum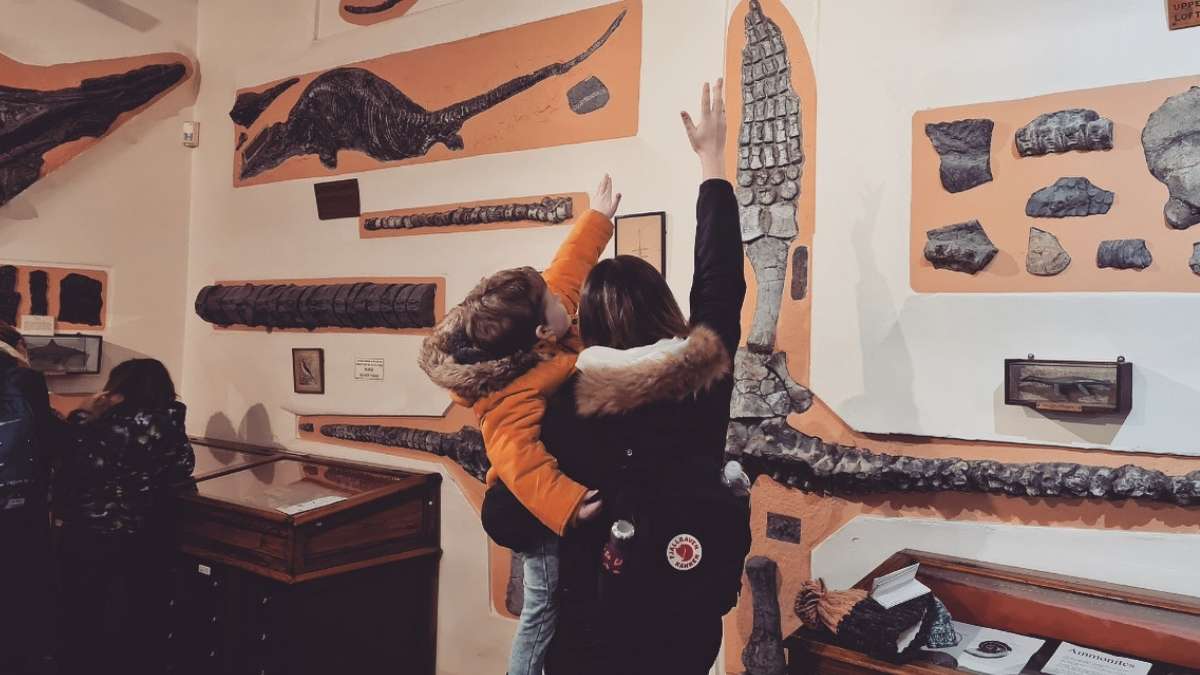 Whitby Museum might be small, but don't underestimate how fantastic this 'proper' museum is! It reveals the life of this historical town from the Jurassic era to the present day. Their collections are fascinating. They have all sorts, from fossils to model shops. No matter your age or your interests, Whitby Museum is a treasure trove waiting to be discovered.
Museum Collections
There are excellent sections in Whitby Museum holding many different collections. Each section contains photos of things you can see in the museum, though not every artefact is held on permanent display. These collections have been formed over the past 200 years, and they are happy to continue to take donations; therefore, if you have something you think might enhance their inventory, get in touch! However, there isn't a lot of space for storage, so we can only accept objects that satisfy the accession policy. Find further information about Whitby Museum here.
Pannett Art Gallery
Pannett Art Gallery features two significant collections of paintings on display almost all the time. In addition, the gallery boasts a mix of 19th and 20th Century paintings on permanent display. The two main collections are listed below.
The Staithes Group of Artists – English Impressionists, painted and exhibited as a group, in and around Whitby, from 1894 – to 1909.
The Weatherill Collection – two generations of Weatherill artists painted in Whitby and the area throughout the 19th and early 20th Centuries.
The gallery also hosts a range of exhibitions annually and shares a building with Whitby Museum.
You can find out information about the Pannett Art Gallery here.
Have you ever visited Pannett Park? Let us know your thoughts in the comments.
*Special thanks to Friends of Pannett Park and all the hard work they do to keep the park in its beautiful condition. All photo's in this article are from their Facebook page, so please check it out for more information about the park, the work they do and upcoming events.