"I love the drive from York to Whitby over the moors – one of the great journeys, in my book." – Penelope Wilton
the whitby guide
why visit Whitby?
Whitby is one of the most popular seaside towns in the UK for holidaymakers.
This magical fishing port perched on the edge of the North York Moors attracts tourists from all over the World. Situated on the East coast of Yorkshire at the mouth of the River Esk. This wonderful town has a unique atmosphere, a jam-packed events list, and rich cultural history.
So, whether you're Whitby's biggest fan and want some inspiration for your next visit or are desperate to visit this wonderful seaside town, sit back, relax, and let us help you plan your trip or inspire you to make Whitby your next adventure. We promise it will be unforgettable.
Latest blog posts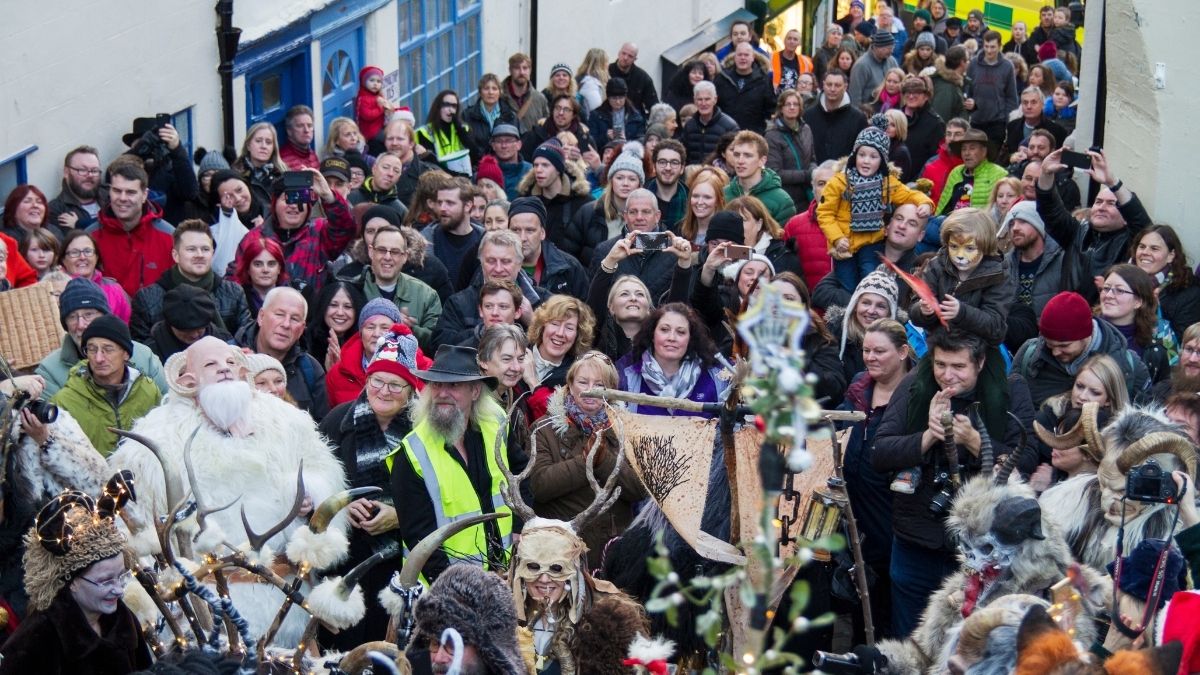 The Krampus Run is returning to Whitby for 2023, with St Niklaus leading his Krampus, …
Explore the town
With plenty to see and do along its stunning coastlines and cobbled streets, this gorgeous seaside town has something to offer everyone. From visiting historic sites like the striking Whitby Abbey or taking a boat ride out of the harbour to sampling some of the best fish and chips in England or simply strolling through the quaint town centre soaking up the local food and culture, Whitby offers a unique and exciting experience for anybody who wishes to visit.
The perfect guide for anybody who plans to visit Whitby for a short break or longer holiday. Packed with useful tips on how to make the most of your stay.
free download
download our free whitby mini guide
We have compiled everything you need to know about Whitby into a free mini guide! Available now as a FREE DOWNLOAD.
This guide covers the following…
Why visit Whitby
Must visit landmarks
Our top 10 things to do
Walks around Whitby and the surrounding area
Eat, drink and relax, where to visit
Fish and chips
Where to stay
Surrounding area information
products from the north yorkshire coast
We have many products related to Whitby and the North Yorkshire Coast. We have sold over 3000 items in our online gift shop.
Some of our popular items include…
Canvases, Prints and Local Artists
Light Up Bottle Lamps, Cushions and Jigsaws
Cross Stitch Kits and Handmade Ammonite Soaps
Local Hampers and Whitby Sea Salt
Blankets, Books and Calendars
Frank Meadow Sutcliffe Prints
Some of our best selling products
Explore the local area
If you're looking for a holiday that combines coastal beauty with windswept moors shrouded in heather and ancient woodland, look no further than the North Yorkshire Coast and North York Moors.