York is the heart of Yorkshire. This quaint, historic town is well known for its medieval streets and imposing cathedral. There are also plenty of things to do in York. Here, we have picked out 18 attractions and activities you can enjoy in York.
It is not surprising that the city attracts thousands of visitors from across the globe annually. Indeed, York has a bit of everything. Interesting museums and historical sites, world-class restaurants and lively pubs but also a wide range of activities and things to do suited to all, no matter the age. If you don't know where to start, fear not. Here are the top attractions and things to do in York.
FREE Whitby Mini-Guide
"Get the best from your stay in Whitby."
Everything you need to know about Whitby into a free mini-guide!
1. Explore the Shambles
If you were to do only one thing in York, this is it. The Shambles is undeniably the most picturesque street in the whole country. Dating from the late medieval era, The Shambles, which means slaughterhouse in Old English, used to house the city's butchers. But today, this picture-perfect street lined with timber-framed shops and boutiques definitely ranks high on the list of things to see in York as it is one of the best examples of how well-preserved York is.
2. Visit the Shop That Must Not Be Named
Speaking of The Shambles, doesn't it remind you of something? Let us help you! The street served as inspiration for Harry Potter's Diagon Alley. In fact, the street is often dubbed Harry Potter Street and many Potterheads have been visiting the city. And one of the shops they make sure not to miss is the Shop That Must Not Be Named, and so should you! The shop sells all things wizard, from cloaks, hats, wands and even official merch. A real treat for fans of the book and film series.
3. Marvel at York Minster
The largest medieval cathedral in Northern Europe, York Minster is considered to be one of the most beautiful Gothic structures in the world. While the construction started nearly 900 years ago, it took over 250 years to finish. This behemoth of a cathedral boasts magnificent craftsmanship and if you muster the courage to climb up the 275 stairs of the central tower, you will be rewarded with fantastic views of York.
4. Dine at Roots
When it comes to dining, York has plenty of options. But one of the top places we recommend is Roots, a restaurant run by Michelin Star Chef Tommy Banks. Roots revolve around an innovative menu focused on three main seasons; The Preservation Season, The Hunger Gap and The Time of Abundance. The restaurant is known for its emphasis on the availability of the freshest ingredients, sourced from the restaurant's garden. Besides, since this is a sharing-plate restaurant, you get to taste a wide variety of dishes while having a nice time. That's a win-win situation if you ask us.
5. Geek out at The National Railway Museum
If you are a trainspotting aficionado or simply love history, a visit to the National Railway Museum is definitely a must when in York. Indeed, this is actually the largest railway museum in the UK, where you can admire thousands of exhibits, including real trains no longer in service, reproductions of real-life train stations and refurbished train carriages you can actually step into. The highlight is most probably the outdoor miniature railway you can take a ride in!
6. Visit the last standing structure of York Castle, Clifford's Tower
Back in the days, the York Castle used to sit on a hill, offering a vantage point over the town. Today, however, not much of it is left except the keep, the Clifford's Tower, which now stands in the centre of the modern city. Granted, there is not much to see inside the tower, but if you have the courage to make your way to the top, you will find spectacular views of the city, the cathedral and even all the way to the North York Moors National Park. Pretty impressive, right?
7. Walk the city walls
Something you will notice upon arriving is that the city of York is surrounded by 3km long fortified walls, which are said to be the best-preserved and longest medieval walls in the country. As such, a walk along the structure is an excellent way of seeing the city from a different perspective. The tour around the York walls takes about two hours, and you can even enlist the help of a certified guide to get some inside knowledge and anecdotes along the way.
8. Catch a show at the York Grand Opera House
If you are spending more than a day in York, why not dedicate an evening to discover the local entertainment on offer. Restored in the 1980s, the York Grand Opera House is a stunning Grade II-listed theatre that now hosts an interesting and varied programme of musicals, plays and comedy shows that rival larger cities in the country.
9. Slow down and have an afternoon tea at Betty's
Some say no trip to York is complete without a trip to Betty's, and we couldn't agree more. Especially if you are looking for the best afternoon tea spot in York. This York institution, established in 1919 and located on Stonegate, features a tea shop on the ground floor with a cosy tea room upstairs. Here, you can enjoy a selection of classic sandwiches and delicious miniature cakes to pair with your afternoon tea. There is even a Pink Champagne Afternoon Tea if you feel like indulging a bit.
10. Travel back in time at the Jorvik Viking Centre
For a plunge into York's past, and most specifically, when the small town was under Danish rule, make sure to visit the Jorvik (York in old Danish) Viking Centre. Indeed, if you didn't know, in 866, the city was invaded by Danish forces. Thanks to the hard work of archaeologists and historians, this page of history can be taught and learned at the Jorvik Viking Centre, where visitors get a snapshot of what York would have been like during that time. Visitors get to admire artefacts recovered from various excavations and see life-like mannequins as well as reconstructions of houses, backyards and even workshops.
11. Stay at the North Star Club
If you have always wanted to try glamping, then you are in luck. A short drive south of York, you will find the North Star Club, a glamping site where guests stay in cabins in a 500-acre woodland. But don't let the words wooden cabins deter you, as these are quite roomy and equipped with all modern amenities you need for a comfortable stay, including central heating, bathrooms fitted with rainforest showers and even a bathtub. While you are there, you can enjoy the beauty of nature, snuggle up with a book in the communal relaxation space or simply indulge in a treatment in the comfort of your cabin. A little bit of heaven 30 minutes from York awaits.
12. Get lost in the York Maze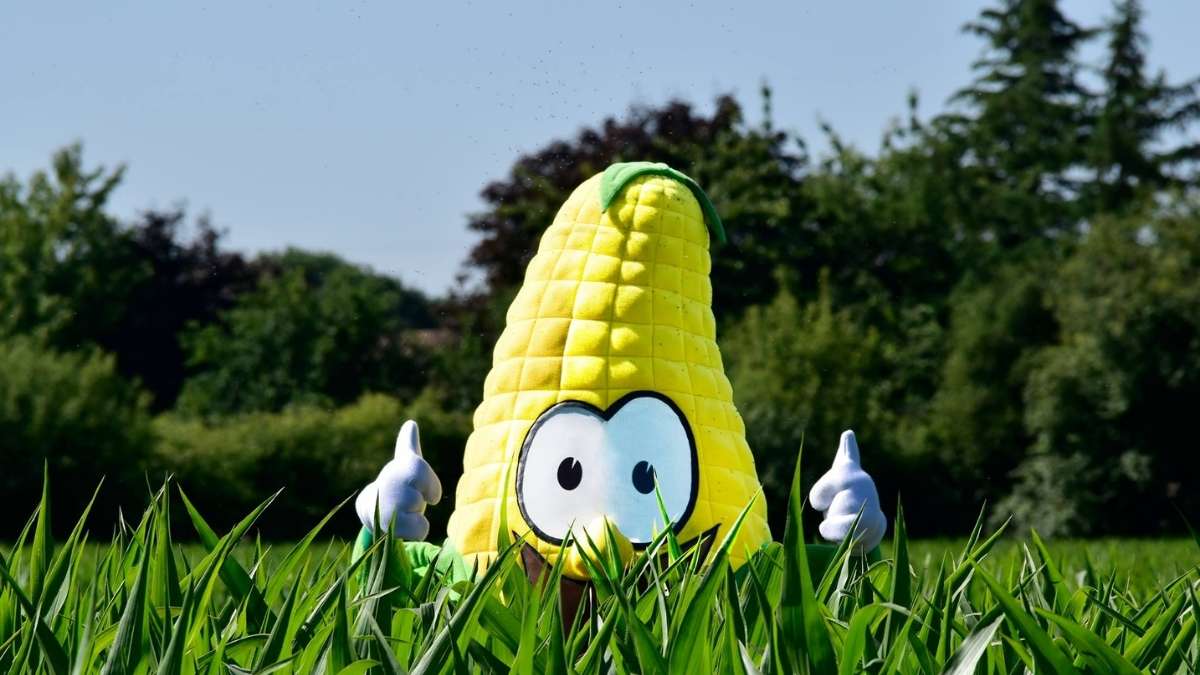 If you are visiting York with the family, this is a brilliant activity that will please the younger ones. Located in the Yorkshire countryside, 10 minutes from the centre of York, the maze is the perfect activity that will suit young and less young. Get ready for an exciting day out, exploring the maze or having fun in one of the other rides and attractions available on site. After all, who said a visit to York only had to include sightseeing? Find more information here.
13. Get your sugar fix at York's Chocolate Story
Did you know that York has a long history of chocolate making? It is indeed here that Rowntree's (now Nestlé) was born. But it doesn't stop there. Another British chocolate and confectionery maker started in York. Can you guess who? Terry's, of course! It is therefore not surprising that the city has a chocolate museum. If you want to learn more about this often-forgotten past, head to York's Chocolate Story, where you can learn about the origins of chocolate, discover how it is produced and even create your own chocolate lollies! Don't leave without buying some sweet souvenirs to take home with you! The museum produces its own chocolates on the premises and also has a café, where you can taste the best hot chocolate you will ever have in your life.
14. Get spooked at York Dungeon
Plunge into York's fascinating history with a visit to York Dungeon. This attraction is much more than a simple museum and offers a unique 75-minute, a sensory experience where actors and special effects take you down memory lane to explore the town's gory past. We guarantee this will be a treat for the whole family!
15. Take a tour of the Yorkshire Museum
Located in the Museum Gardens, the Yorkshire Museum is a fantastic museum hosting a remarkable collection of geological treasures and archaeological finds retracing the history of the region. The museum has several permanent collections as well as interactive sections such as "Medieval York: Capital of the North" or the more recent "Yorkshire's Jurassic World", which will fascinate the younger minds. It is a fun outing for the entire family.
16. Take a ghost walk
In case you didn't know, York is considered one of the most haunted cities in Europe. As such, it is only natural that you take part in a ghost walk and walk through thousands of years of mystery and legends across the whole city. You will be guided along dark alleys and passageways in an attempt to retrace some of the intriguing stories that have survived throughout the centuries and see the city from another perspective. Definitely an activity to do for Halloween if you visit York during that period.
17. Dine at the birthplace of Guy Fawkes
Located near York Minster, the Guy Fawkes Inn is said to be the birthplace of the infamous traitor, Guy Fawkes. Whether this is true or not, the inn has nonetheless retained many of the original features, including the narrow staircase. Drop by for a romantic candle-lit dinner at the restaurant, which serves traditional pub fare with locally-sourced ingredients. And if you love the place, check if any of the 13 rooms is available for the night.
18. Get cultural at the York Art Gallery
York may be a historic city but this doesn't mean it doesn't do culture. For all art lovers, another top thing to do in York is a visit to the York Art Gallery, which was recently renovated for the whopping sum of £8 million. The gallery includes three exhibition areas on the ground level, and two on the first floor. Head upstairs to see the on-site Centre of Ceramic Art (CoCA) and don't forget to have a look at the Artists Garden too. Several side events are also organised regularly on the premises so make sure to check the website before your visit.
As you can see, there are plenty of things to do in York. The attractions and activities above are just some of our favourites. If you would like to suggest an attraction in York to add to this article, please let us know in the comments.