The North York Moors National Park is located east of the A19 as it heads down past Thirsk from Teesside to join the A1(M) at Dishforth. Its eastern boundary is the North Sea with the coastline especially attractive and rich in history.
It is one of 15 National Parks in the UK and was formed in 1952 to ensure that this beautiful part of North Yorkshire would be preserved for the enjoyment of all.
Free Whitby Mini Guide
"Get the best from your stay in Whitby"
We have compiled everything you need to know about Whitby into a
free mini-guide!
Download Now
If you want to enjoy a landscape that has open moorland, dales and valleys you will find them here. Some of the outdoor activities may be best left until winter gives way to spring but that does not mean that you should forget the Park in the winter; it can offer stunning winter landscape and year-round cultural attractions.
There are a host of things to do and places to visit in the North York Moors and here are a few ideas to help you to plan your visit.
Museums; 25 Best Cultural Things To Do in North York Moors National Park
Several museums cover the history of the North York Moors. They are an education for visitors to the National Park and a means by which they can get a broader understanding of life here, past and present. You need to check opening times and dates to ensure the facility is open before you travel.
The Museum of Victorian Science in Glaisdale makes a great day out with the kids. There is information on scientific developments during the Victorian era and you can learn about what school children were being taught about science as well.
Address: Woodberry, Glaisdale, Whitby, YO21 2QL
Phone: +44 1947 897440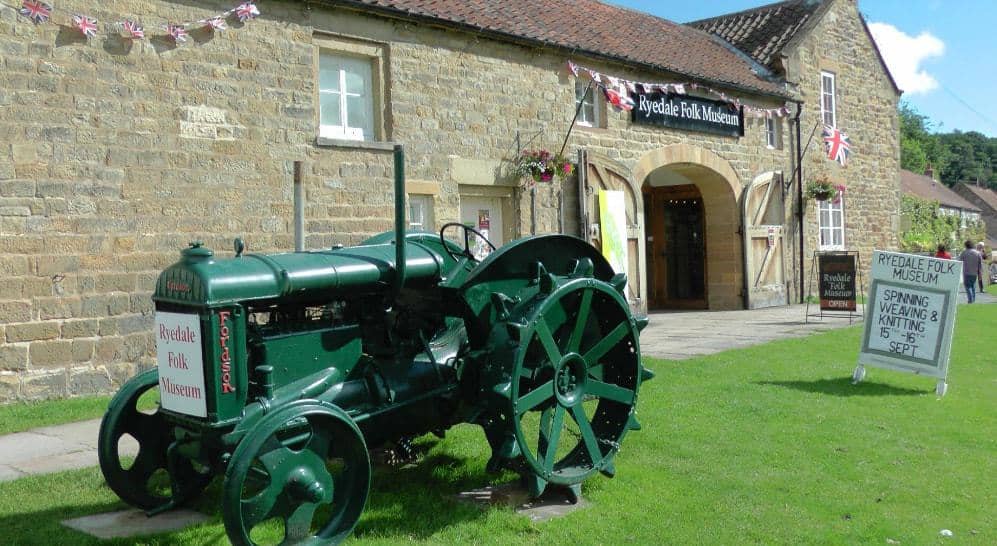 Ryedale Folk Museum in Hutton le Hole covers 6 acres and contains 20 buildings. You can learn about thousands of years of history, see buildings from different times in history, antiques and much more.
Address, Hutton-le-Hole, Kirkbymoorside, YO62 6UA
Phone: +44 1751 417367
Cleveland Ironstone Mining Museum in Skinningrove tells the story of the mining industry in North Yorkshire which began in the middle of the 19th Century.
Address: Mill Ln, Skinningrove, Saltburn-by-the-Sea, TS13 4AP
Phone: +44 1287 642877
Whitby Museum set in beautiful gardens in Pannett Park covers 200 years of local history in Whitby and holds regular exhibitions.
Address: Pannett Park, Whitby, YO21 1RE
Phone: +44 1947 602908
RNLI Lifeboat Museum in Whitby tells the story of the Sea since 1802 with the sinking of the Rohilla just off the coast during World War I a fascinating story.
Address: Pier Road, Whitby, YO21 3PU
Phone:  +44 1947 602001
Captain Cook Memorial Museum in Whitby remembers the favourite son of North Yorkshire who remains one of the greatest explorers of all time.
Address: Grape Ln, Whitby, YO22 4BA
Phone: +44 1947 601900
Beck Isle Museum in Pickering concentrates on period social history with displays of local businesses; draper, hardware, printer, chemist and blacksmith to name a few.
Address: Beck Isle, Pickering, YO18 8DU
Phone: +44 1751 473653
Beaches; 25 Best Cultural Things To Do in North York Moors National Park
There are small beaches often sitting below cliffs found down the coastline. Each of these small villages have holiday accommodation for those wanting a pleasant holiday break. Commercial activities were run from them in years gone by, including smuggling. Exploring the rocks for marine life is fun for the kids.
Sandsend Beach in a small fishing village is a great place on a warm day.
Robin Hoods Bay Beach is found in another small fishing village that was also known for its smuggling.
Staithes was once one of the biggest fishing ports on this coastline. Those days have gone but you can still enjoy the beach.
Whitby Harbour & Beach offers a wealth of history and a nice stretch of sand.
Natural Beauty; 25 Best Cultural Things To Do in North York Moors National Park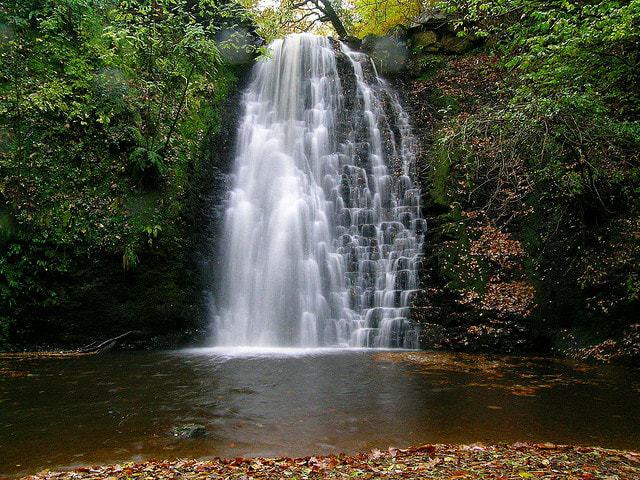 The 30-foot Falling Foss Waterfall is just one of the rewards for taking a lovely forest trail from May Beck 6 miles south of Whitby, a circular walk of just 2 miles.
Address: Midge Hall, Whitby YO22 5JD, UK
Phone: +44 7723 477929
Mallyan Spout is more than twice the height at 70 feet and is found on a 3-mile walk that starts in Goathland.
Roseberry Topping is just over 1,000 feet high and is an average climb as long as you do not attempt the sheer cliff side where the rock has fallen away
While Cod Beck Reservoir near Osmotherley is manmade, it is a lovely spot offering a gentle walk of little over a mile.
The Cleveland Way Trail allows you to enjoy the beauty of the Park. It is more than 100 miles in all and offers opportunities for walkers, cyclists and horse riders.
Read our post: How to walk the Cleveland Way
Cleveland Way Maps and Guide Books
Landmarks; 25 Best Cultural Things To Do in North York Moors National Park
The North York Moors Railway is an important attraction in the Park. Goathland Railway Station on the line was used as a location in the Harry Potter films, Hogsmeade and has hardly changed since it was built a century and a half ago.
Grosmont Station has regular trains to and from Whitby while you can see the tunnel created for George Stephenson's train in 1835 and the repair sheds.
The Moors National Park Centre in Danby is full of help and information on the National Park.
Address: Lodge Ln, Whitby, YO21 2NB
Phone: +44 1439 772737
Whitby Lighthouse, operated by Trinity House dates back to 1858 and is located south east of Whitby. The two other lighthouses simply light the harbour.
Whitby Abbey is a 7th Century monastery and part of the inspiration for the tales of Dracula.
Read our article about Whitby Abbey.
Address: Whitby Abbey, Abbey Ln, Whitby, YO22 4JT
St. Mary's Church in Goathland is famous for Robert Thompson's small carvings of mice around the site. See if you can find them: there are nine and a half.
Address: Goathland, Whitby, YO22 5AN
Cool Alternatives: 25 Best Cultural Things To Do in North York Moors National Park
The Old Coastguard Station in Robin Hood's Bay has a fascinating history. A couple of centuries ago, the building was a public house but became home to the coastguards in 1829. Subsequently, it has been variously laboratories and holiday lets. It now belongs to the National Trust.
You won't need to persuade your kids about a trip to the Chocolate Factory in Hutton le Hole, will you?
Address: Chocolate Factory, Unit 2, The Craft Workshops, York, YO62 6UA
Phone: +44 1751 417084
The Robin Hood's Bay Ghost Walk takes you through the alleys and narrow streets of the village while listening to tales of the supernatural, legend and folklore as well as accurate stories on smuggling and shipwrecks.
When you visit the National Park, you are certain to enjoy the fresh air on the moors and simply taking in the lovely environment is often pleasure enough. If you want to enjoy some of its additional attractions, look more closely at the things that have been mentioned.