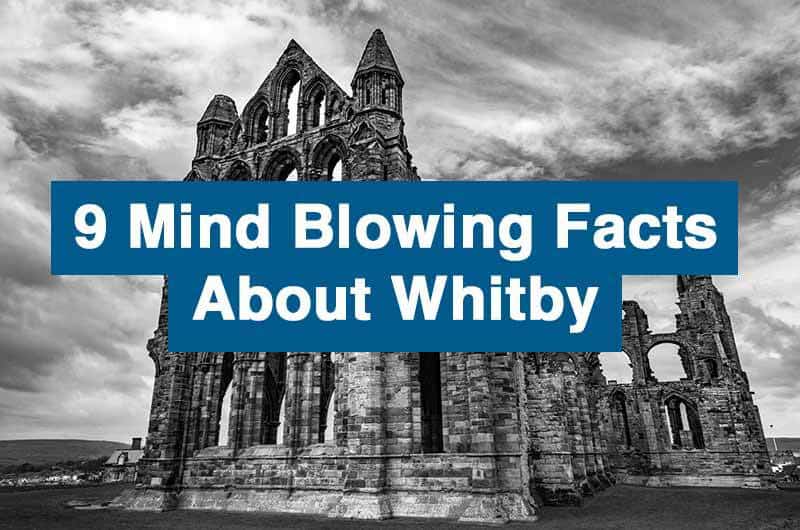 Whitby is a unique town with an atmosphere like no other. A short stroll around the cobbled streets will quickly give you a sense of the history that is encompassed in the seaside town. But what is Whitby most famous for and why do hundreds of thousands of visitors flock to Whitby each year? Here are 9 mind-blowing facts about Whitby which you may not have known!
Interesting facts about Whitby you may not have known
1) Whitby was the inspiration for the novel Dracula
Many visitors come to Whitby are are shocked at the Gothic nature of some of the shops. Many do not realise that Whitby has close connections to the novel Dracula and that Bram Stoker stayed in Whitby while writing parts the famous novel. Stoker was inspired by the moody atmosphere of the town and took inspiration from landmarks such as Whitby Abbey, St Mary's Church Yard and the 199 steps.
Have you booked your accommodation yet?
If your looking for accommodation for your stay in Whitby then click on the button below to browse availability for your chosen dates.
Search Accommodation Availability
Today, you can see evidence of connection between Whitby and Dracula through the gift shops, The Dracula Experience museum and the bi-annual Whitby Goth Weekend.
2) Whitby has close connections with Captain Cook
Captain Cook was born not too far from Whitby and he moved to the town to study his seamans apprenticeship with John and Henry Walker. It was during the apprenticeship that Captain Cook found his love for the seas, sailing coal ships for the Walkers.
Cook went on to be one of the most decorated explorers of our time, and set sail from Whitby during many of his voyages of discovery. Today, you can visit the Captain Cook Memorial Museum located on Grape Lane which was once the house where Cook lived during his apprenticeship.
3) Whitby was was once a major Whaling port
There are few reminders left around Whitby of it's rich Whaling history. Perhaps the most prominent reminder is the Whalebone Arch which can be found on the top of the West Cliff close to the Captain Cook monument.
Between 1750 and 1840 Whaling was big business in Whitby, with over 50 Whaling ships operating from Whitby Harbour. Many local families became wealthy from the industry and many local man were employed on the Whaling ships.
4) Whitby was bombed during World War 1
On 16 December 1914 Whitby was bombed by the German Navy as part of a coastal attack with also included Scarborough and Hartlepool. The attack resulted in 137 fatalities and 592 casualties, with the vast majority been civilians.
During the attack on Whitby, a coastguard station was shelled along with Whitby Abbey and many other buildings in the town.
5) Whitby is haunted!
Whitby is a hotbed of paranormal activity, with ghost hunters from around the globe coming to the town each year to experience the paranormal activities which occur in the town. You only have to walk around Whitby alone at night to sample the ghostly atmosphere. Whitby even has a couple of people offering Whitby ghosts walks around the town at night.
There are stories of lost souls, witches, legendary beasts and even the devil himself is rumored to have visited the area!
6) Whitby has the best fish and chips in the UK
With so many good fish and chips shops in Whitby its hard to pick an outright "best of the bunch".
Many of the takeaways and restaurants in Whitby have won awards from various different organisations over the last few years. Mister Chips and The Magpie Cafe are well known for the high quality of the fish and chips served. People travel from all over the UK to queue up outside The Magpie for a taste of their renowned fish and chips.
This year, The Fisherman's Wife and Trenchers have landed places in the UK's top fish and chip restaurants.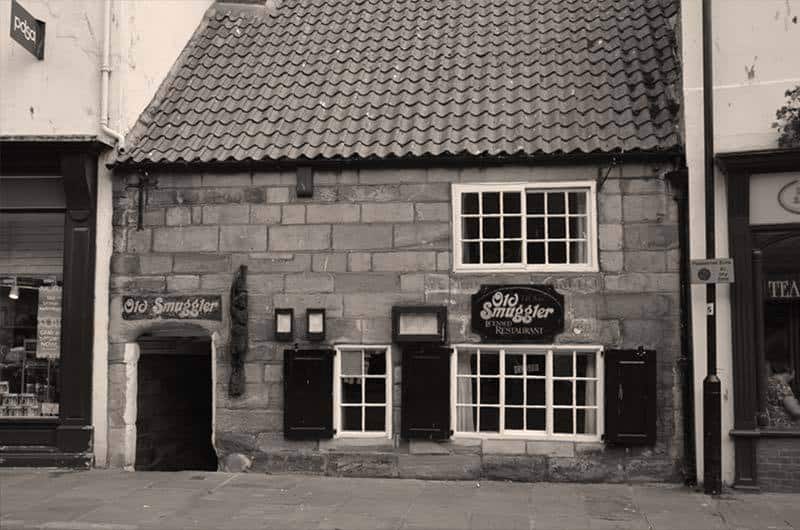 7) Whitby was once a smuggling hotbed.
Throughout history, men have made a living from smuggling goods and living under the nose of the taxman.
Whitby and the surrounding villages were a hotbed for smuggling for generations, with tales of hidden tunnels and secret societies a plenty.
Learn more about smuggling in Whitby.
8) Whitby once had a thriving jewellery industry
Between 1850 and 1915 the "Whitby Jet Jewellery" industry was at its peak. Whitby Jet is a rare gemstone which is found in the coastline around Whitby. Even today, Jet can be found locally in the cliffs. During peak production, the industry employed around 1400 people in the area.
Extremely popular in the Victorian era, Whitby Jet was seen as a statement item of luxury jewellery.
During the early 1900's, Whitby Jet was most commonly associated with memorial jewellery, simply because of its intense black colour.
9) You can find dinosaurs in Whitby
One of my favourite pastimes while in Whitby is fossil hunting. Whitby yields excellent ammonite specimens and dinosaur/reptile remains.
The best time to collect is during the winter storms or scouring conditions. You can have hours of fun searching for fossils along the Whitby coastline and there has even been a full dinosaur skeleton found along the Whitby coastline!
We hope you loved these 9 interesting facts about Whitby. There is so much to see and do in Whitby, why not make it one of the places you visit this summer? Check out our latest Whitby accommodation deals here.
Have you booked your accommodation yet?
If your looking for accommodation for your stay in Whitby then click on the button below to browse availability for your chosen dates.
Search Accommodation Availability
If you use Pinterest, please help us share our content by pinning the image below.